About Us
This is your AAO. The AAO is you.
Around the globe, there are people just like you working every day to ensure the highest level of orthodontic care. Practitioners, educators, staff and students, leading, learning and advocating. Together, we can advance our specialty. And we'd love to have you join us.
Join the AAO
19,000
orthodontists
working together worldwide to promote and defend the specialty.
See more member data.
For members. By members.
Across the AAO, members have stepped up to take a leadership role in our efforts to move the practice of orthodontics forward. They are serving regionally and nationally, to educate the public, fight for you, and stand up for patient health.
Meet our leaders – and learn how your voice matters in the AAO.
Here's what moves us forward.
Everything we do is measured based on core values. As a member, you'll feel these values at work every day, in the programs we offer, the activities we invite you to join and the growth opportunities we create.
Our Mission
The mission of the American Association of Orthodontists is to advance the art and science of orthodontics through education, advocacy and research.
Our primary goals are to:
Promote and defend our specialty.
Engage and delight our members.
Drive transformation and innovation.
Our Core Values
Our members come first.
We are inclusive.
We are data-driven.
We seek active engagement.
We are ethical.
"I don't see orthodontics as having borders…we need to be unified as a specialty."
Dr. James Noble
Toronto, Canada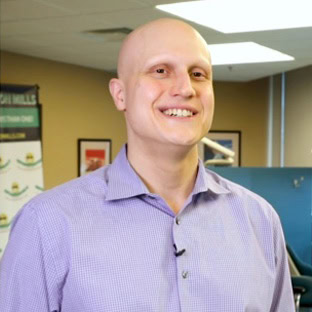 500+
recorded webinars
available on demand with CE Passport
Learn more