For Orthodontic Staff
The partner you need to manage your practice, improve patient care, and grow your career.
You might already recognize the AAO as the key practice management resource. But did you know the AAO is also your best resource to grow and develop your career? We are here with you every day as you strive to deliver the best service and care to your patients. As a member of the AAO Orthodontic Staff Club, you'll gain a valuable connection to orthodontic professionals across the country. You'll have the chance to learn from the best in our specialty – and gain access to countless continuing education opportunities. Membership is just $50 per year, per practice, for an unlimited number of staff.
Join the Orthodontic Staff Club
Continuing Education
We provide an extensive range of continuing education resources, developed and delivered by leaders in the practice of orthodontists. Our content covers both clinical and practice management topics, many designed for staff, and includes both live online education and pre-recorded materials.
AAO CE Manager
My AAO Education
Online Recorded Lectures
Live Webinars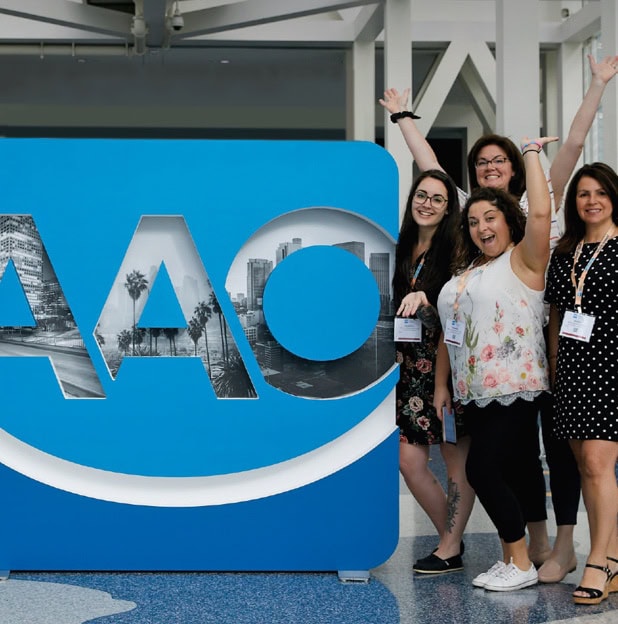 Upcoming Events
Celebrate your profession and join professionals from across the country – in person or virtually – at our Annual Session. You'll have the chance to learn from prestigious speakers, see the latest practice management tools and participate in hands-on workshops designed for staff. If you are an Orthodontic Staff Club member, you will receive a discount on your registration fee.